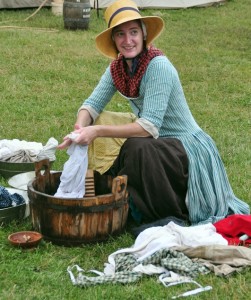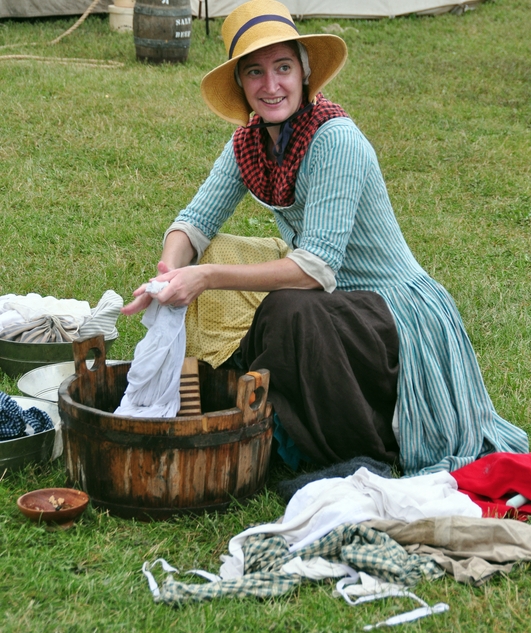 Could you sell yourself into servitude for the promise of betterment in the future?
The practice was surprisingly common in the early days of America. In Colonial times many persons coming to the colonies fit into the category of "unfree labor". Some research indicates that as many as 75% of all immigrants who settled south of New England were indentured servants who might be voluntary or involuntary; convict servants mostly from Britain who were 'pardoned' and banished to the colonies; or redemptioners who became indentured to pay the cost of their passage.
Including the indentured servants, sometimes called bond servants, the colonies had three distinct types of unfree laborers. The other two categories were apprentices and slaves. Apprentices were mostly native born Americans, sometimes relatives or youngsters from nearby families working to learn a trade. The awful history of slavery is well known.
The important history of the indentured servants is less well known. Terms of service to an owner might range from 3 to perhaps 7 years. Not all were voluntary. Some were forced into the indenture. Forced indenture included those who were 'spirited' from Europe by trickery and other devious ways, or were convicts, those rogues and vagabonds clogging English prisons. Some 50,000 convicts are believed to have been banished to the colonies during the eighteenth century, mostly to the tobacco colonies. These represented as much as one fourth of all British immigrants. Terms or service were usually seven to fourteen years for this group. They had no rights.
Non-convict indentured servants, those who voluntarily committed to a term of service, tended to be more skilled and educated. Some few were able to buy out from the servitude or escape by marriages. More found it possible to achieve land ownership or become small planters by leasing land immediately after completing their service. A law passed in Virginia in 1705 required freed bond servants get fifty acres of land when they had served out their term. The same was true whether black-skinned or white-skinned.
The heroine in Dark Prelude and Dark Splendor chooses to become a voluntary bondservant or indentured servant with the hope that once her term of service is done, the future she secures in a new land will be a far better one that she can hope for in her present life. The terms she is offered are generous and enticing to a young woman in desperate circumstances. She hastily signs the documents thrust at her and thus begins her adventures in the American colonies.
Silvia Bradstreet expects to work and earn her freedom, not to become bait in dark and terrible scheme.
Read Silvia's story in Dark Splendor at a special price of 99¢ for a limited time.
Read the prequel Dark Prelude free.